New York Home Inspections
Getting a home inspected before purchasing it may be one of the best decisions you will make in the home buying process. A home inspection can potentially save you tens of thousands of dollars and make you informed of the homes defects and potential issues. Buying a home is one of the biggest investments you will make, don't do it without a New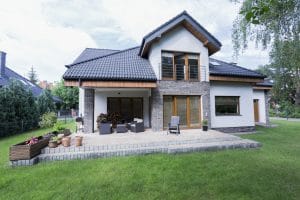 York Pro Home Inspection.
Why get a home inspection?
Many homeowners don't properly maintain their home, there is nothing worse than buying a new home, and then have one, or several expensive issues arise. Often issues that arise after purchasing a home could have been avoided or detected with a home inspection, this way you can anticipate the expense or ask the home owner to fix the problem before you purchase.
What do home inspections include?
A home inspection is an objective, detailed visual examination of the physical structures and systems in a home. This includes everything from the foundation to the roof. Below is a list of a few things we check when inspecting a home.
Foundation & under flood
Exterior of the building
Roofs
Attic Areas
Framing
Plumbing Systems
Electrical Systems
Heating Systems
Boilers
HVAC Systems
Central AC Systems
Fireplace
Chimney
Environmental tests
Building exterior
Do not buy your next property without being informed, a New York Pro Home inspection can potentially save you thousands of dollars and countless headaches, or confirm that you are purchasing a safe & structurally sound home. Get informed, call New York Pro Inspections
516-317-0129