New York Mold Remediation & Mold Removal
New York Pro Inspections has been proudly serving the Long Island, New York area for years, offering Mold Remediation and Mold Removal services to homes and businesses. Regardless if you are a homeowner or business owner, new property or old property it is possible for you to experience a mold infestation due to excessive moisture or introduction of a water source.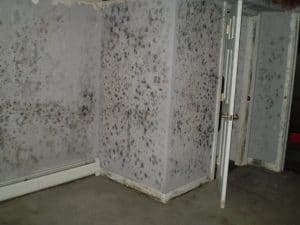 Mold can spread throughout a property in as little as 48 hours, the longer you leave a mold issue untreated the more damage it can cause. While mold spreads throughout your home or business it brings with it a wide array of allergens and irritants, these irritants can have adverse health effects on the individuals inside your home or business.
If you suspect you have mold, the faster you address the issue the better off you are and the more damage you prevent. New York Pro Inspections is licensed & certified to treat and test for mold. Our highly trained teams and certified are on standby and are ready to be dispatched to your home or business. We will not only test, inspect and remove mold from your home or business, but we will also identify the cause of the mold infestation and rectify the issue to prevent future mold growth. Our team of certified professionals will leave your home in a clean & healthy condition, giving you peace of mind.
What Is Mold?
Mold is microscopic spores that can exist almost anywhere, indoors or outdoors. It is impossible to remove all mold from a home or business, which is why it is called mold remediation, not mold removal.
Mold can be present almost anywhere
Mold spores are microscopic and can be on surfaces or in the air, this includes your HVAC system.
Mold grows and thrives in humid or wet environments
Before mold can be remediated, the source must be rectified whether it be a flood or excessive humidity inside the home or business
Mold can lead to health issues
If you suspect that mold is present in your home, call New York Pro Inspections today.
516-317-0129